Description
Dimensions: 24.1 x 18.2 cm
IMS SKU: SCAN-GLO-03033481
THIS IS THE ONLY AND LAST ITEM IN STOCK
All our press photos are LIMITED ARCHIVE ORIGINALS - they are the actual prints that were used by the newspapers, they are not reprints or digital prints produced by us. All the prints are at least 30 years old and up to 100 years old.
OWN A PIECE OF HISTORY
What you will buy from us has a true historical value and authenticity. These items are true artifacts and collectibles, a real unique piece of history. All these old photos have a story to tell and come from reliable sources. We get our prints directly from the press archives where they have been stored for up to a hundred years. These prints have never been accessible to the public before.
EACH PRINT IS UNIQUE AND HISTORIC
SEE the BACKSIDE OF the PHOTO - many times the image for sale will present stamps, dates, and other publication details - these marks attest to and increase the value of the press photos. Since the photos are old press photographs they may have scratches, lines, or other wears of time, which just underlines the authenticity and age of the photos. In the past, the photos were often parts of a series or were mass-produced by the archives. Nowadays, their number is decimated - many were destroyed by time, use, or natural disasters. Few were preserved and are nowadays carefully stored in our archives.
INVEST AND COLLECT
Press photos have been available to the public for just a few years, and similar to baseball cards, they have attracted investors and collectors. The value of original Press Photos prints has been steadily increasing in value and is expected to to continue doing so.
HELP US PRESERVE HISTORY
The IMS vintage photos project is unique in Europe. We help preserve and digitize old press archives, by allowing the public to buy the original prints for the first time. A unique chance to own a real piece of history. When you buy from us you help support the project or digitize and save these photos that might otherwise be lost forever.
IMPORTANT! WHEN BUYING PHOTOS FROM US:
All the original vintage images are sold without watermarks. The prints are all over 30 years old and have been in the storage of the newspapers for decades. We sell them in the same conditions they were given to us by the archives.
Learn more about our unique photographs by watching the video here below: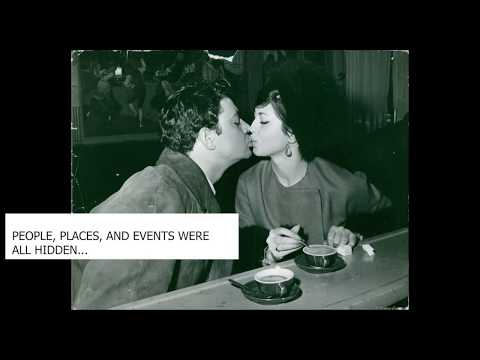 WE ARE UNLOCKING THE PRESS PHOTO ARCHIVES! - YouTube
Payment & Security
Your payment information is processed securely. We do not store credit card details nor have access to your credit card information.